As the summer sun shines brightly upon the picturesque state of Florida, residents and visitors alike eagerly embrace the opportunity to enjoy an array of exciting local events. From bustling cities to serene coastal towns, Florida offers a diverse range of activities and festivities to suit everyone's tastes. We will explore some of the captivating events taking place across the Sunshine State. So, get ready to mark your calendars and embark on a delightful journey of Florida's local scene.
Florida Supercon (June 30 – July 2, 2023 Miami Beach):
Comic book aficionados, cosplayers, and pop culture enthusiasts gather at the Florida Supercon, one of the largest conventions of its kind in the state. This event celebrates all things geeky, featuring celebrity appearances, cosplay contests, gaming tournaments, and engaging panel discussions. Dive into the colorful world of comics, anime, video games, and more at this thrilling event.
Key West Hemingway Days (July 18-23, Key West):
Embrace the literary charm of Key West during the Hemingway Days festival. This annual event pays tribute to the legendary author, Ernest Hemingway, who called Key West his home for many years. Visitors can participate in marlin fishing tournaments, enjoy live music, attend the famous "Running of the Bulls," and witness the crowning of the "Papa" Hemingway Look-Alike Contest winner.

Sarasota Powerboat Grand Prix Festival (June 24 – July 4, Sarasota):
Rev up your excitement with the Sarasota Powerboat Grand Prix Festival. Held annually on the stunning shores of Sarasota, this high-octane event features powerboat races, a classic car show, a boat parade,
and exhilarating water sports activities. The festival also raises funds for local charities, adding a philanthropic touch to the adrenaline-fueled fun.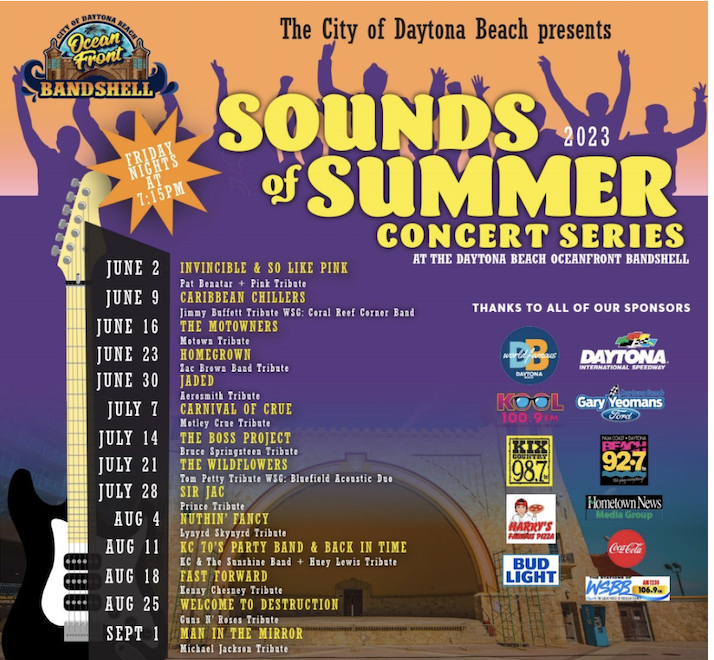 Daytona Beach Bandshell Summer Concert Series (June and July, Daytona Beach):
For music lovers seeking a melodic experience, the Daytona Beach Bandshell Summer Concert Series is not to be missed. Located on the iconic Daytona Beach boardwalk, this series presents a lineup of talented musicians and bands performing a variety of genres, including rock, pop, country, and jazz. Bring a blanket, sit back, and enjoy the ocean breeze while reveling in the harmonious tunes.
Wheels on Williams (July 20th):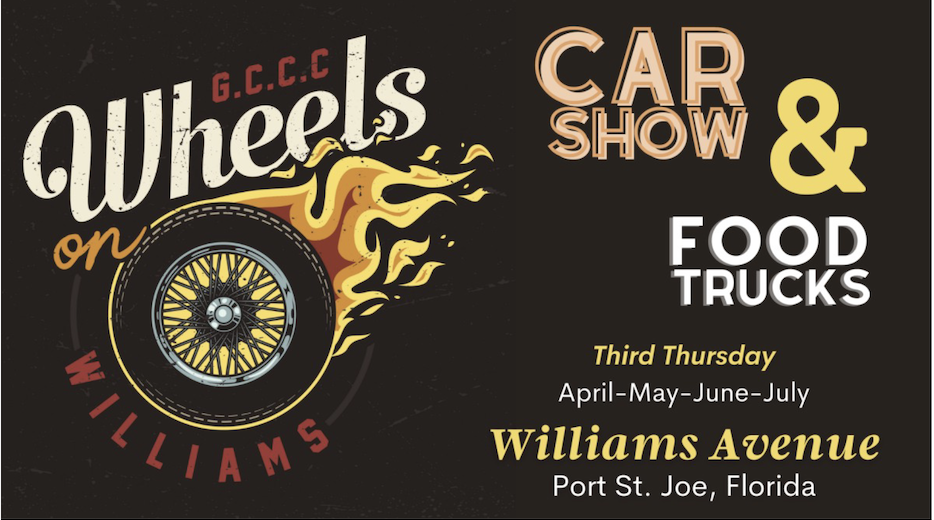 210 Williams Ave
Port St. Joe, FL 32456
The Wheels on Williams in Gulf County. This fun event will feature local and regional cars, trucks, motorcycles, golf carts, and anything with a set of wheels for a FREE community event on Williams Ave, in Port St. Joe. Food will be available from the region's most popular Food Trucks. Music will be provided by the communities' favorite musicians. It will be held on the third Thursday of April, May, June, and July, starting at 5 p.m.