As the summer sun shines brightly upon the picturesque state of Florida, residents and visitors alike eagerly embrace the opportunity to enjoy an array of exciting local events. From bustling cities to serene coastal towns, Florida offers a diverse range of activities and festivities to suit everyone's tastes. We will explore some of the captivating events taking place across the Sunshine State. So, get ready to mark your calendars and embark on a delightful journey of Florida's local scene.
Chroma Art Film Festival (June 30
– July 2, 2023):
Dive into a breathtaking fusion of art and film at the inaugural Chroma Art Film Festival, a groundbreaking celebration of artistic innovation, immersive experiences, and the power of storytelling presented by Rainbow Oasiiis and Superblue on Saturday, August 12. The film festival will feature avant-garde filmmakers and artists sharing compelling narratives and groundbreaking cinematic works. See a diverse selection of films that include AI-driven film, experimental shorts, experimental documentary essays, cinematic poetry, immersive virtual reality and more. The festival's film and event lineup are to be announced. Stay tuned.
The Chroma Art Film Festival will be the first of its kind to include a category dedicated to AI-generated videos. This bold step into the future of art highlights the festival's commitment to innovation and its mission to provide a platform for artists and filmmakers to explore the limitless possibilities of AI in storytelling.
Learn more on the Greater Miami Convention & Visitors Bureau website.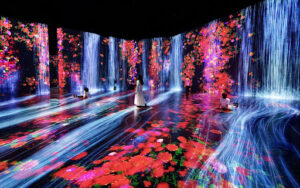 KEY WEST BREWFEST 2023
(July 18-23, Key West):
Key West BrewFest has grown to be the largest event put on by Key West Sunrise Rotary. The multi-day festival includes beer pairing dinners, pool parties, and other activities around town, culminating with the signature tasting event. 
Learn more on the Key West BrewFest website.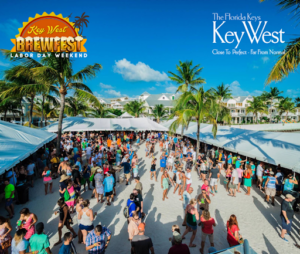 Summer Circus Spectacular
(June 09 – August 12, Sarasota):
The Circus Arts Conservatory and The Ringling are happy to partner once again to present the Summer Circus Spectacular featuring some of the finest circus artists from around the world, performing acts to thrill audiences of all ages. This one hour performance takes place twice daily at The Ringling's Historic Asolo Theater, June 9 through August 12. The show will feature talented Master of Ceremonies Heidi Herriott. Also see a thrilling knife throwing act with Alfredo Silva and Aleksandra Kiedrowicz who performed on AGT, hilarious antics from Dick Monday & Slappy the Clown, plus the world's fastest bounce juggler Tersit Dersu and much more! Tickets are now available.
Learn more on the P1 Offshore website.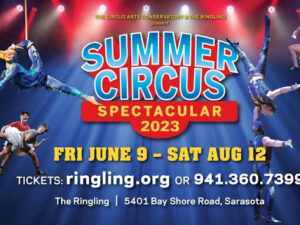 Daytona Beach Bandshell Summer Concert Series
(June and July, Daytona Beach):
For music lovers seeking a melodic experience, the Daytona Beach Bandshell Summer Concert Series is not to be missed. Located on the iconic Daytona Beach boardwalk, this series presents a lineup of talented musicians and bands performing a variety of genres, including rock, pop, country, and jazz. Bring a blanket, sit back, and enjoy the ocean breeze while reveling in the harmonious tunes.
View the concert list and additional event details on the Daytona Beach website.
2023 Salt Air Farmer's Market
(Aug 2023):
Shop local farmers and artisans. Let your family enjoy art pieces and the amazing flavors of fresh veggies, sweet Tupelo Honey and vine-ripened fruit. Open 1st and 3rd Saturdays, 9 a.m.-1 p.m. 
Learn more on the Salt Air Farmers' Market website.