HH Insurance proudly announces that Jake Holehouse, Principal Agent at HH Insurance, has been recognized in Business Observer's 40 Under 40. From 2018 to today, HH Insurance has led the legacy among the leading Tampa homeowners insurance providers. From Homeowners and workers' compensation to auto and boat insurance Florida, HH Insurance proudly provides quality insurance at affordable rates. Read on to learn more about Jake Holehouse and how his Tampa homeowners insurance idea led to success.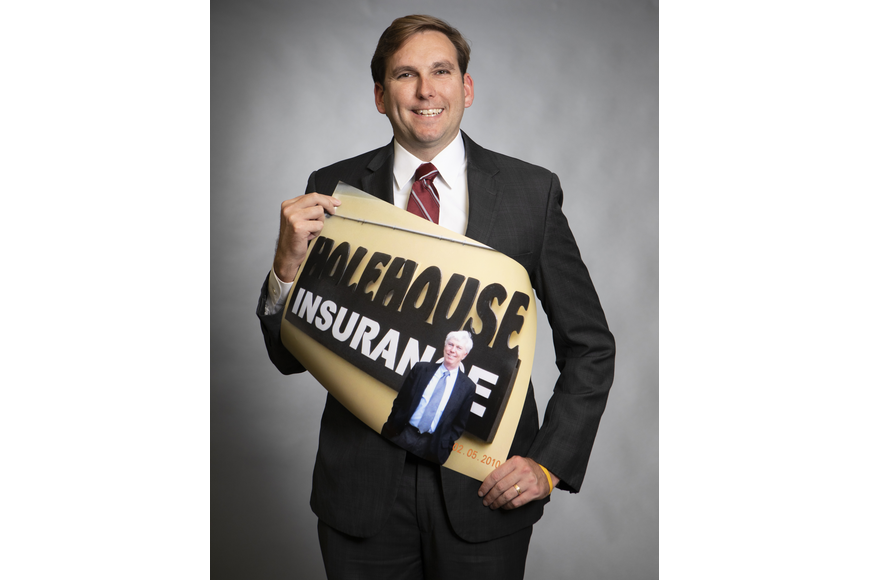 Early Life
The foundations of dedication to customer experience and excellence that HH Insurance leads owe credit to Holehouse's upbringing, specifically the lessons his father began teaching from a young age. During his childhood, Holehouse learned the Holehouse standard of striving for perfection. He recalls memories of his father's lessons originating during his time attending Admiral Farragut Academy in St. Petersburg.
Building HH Insurance
Today, these lessons have continued to guide Jake Holehouse throughout the building, strengthening, and perfecting processes of the leading Tampa homeowners insurance company that Florida knows today. After receiving his undergraduate at Florida State University in Finance, Holehouse started his experience working for a carrier out of college. He joined the family insurance after six months of working for his first job, starting with an entry-level customer service position. After gaining his footing, he found himself in a sales position. In June 2015, Regions Bank acquired the company. While this was a strengthening addition to the family business, Holehouse's heart for entrepreneurship did not fit within the structure. He left for a short period, working for a carrier until his non-compete expired two years later.
HH Insurance of Today
After his non-compete expired, Holehouse decided to reopen the doors of his Tampa homeowners insurance business. Jake Holehouse recalls the first months of re-building the Florida flood insurance name that is known today: "We started at zero," he recalls. "It was basically three of us walking in the front door that day and having zero policies and being like, 'Alright, we're going to start growing." Under Jake Holehouse's persistent dedication and perseverance through a global pandemic and beyond, HH Insurance employs 47 hard-working employees dedicated to perfecting the Tampa homeowners insurance customer experience for Florida residents in St. Petersburg, Tampa, and beyond.
About Business Observer 40 Under 40
The 40 Under 40 recognizes a hand-selected group of entrepreneurs, executives, and professionals who strive to better themselves, and their companies, and demonstrate success within their industry. From Polk through Collier counties, Business Observer seeks risk-taking, go-getting entrepreneurs with a committment to excellence through their practice. The 40 Under 40 tradition has been a cherished part of the Business Observer's issue collection since 2003. For more information regarding the Business Observer 40 Under 40, visit: https://www.businessobserverfl.com/spotlight/40-under-40
For Tampa Homeowners Insurance that Fosters Excellence, Trust HH Insurance
HH Insurance is honored to be among Florida's brightest entrepreneur-based companies. Each day, our customer service team seeks to change the stereotype of insurance companies in Florida. We achieve this through our industry-leading dedication to customer service, years of experience, and top-tier coverage at unmatched low rates. To learn more about our range of services, including Tampa homeowners insurance and boat insurance Florida, visit our website today.