August to December are great months to experience the variety of festivals that Florida has to offer. From conventions to food and drink festivals to cultural events, there's something for everyone these months! Plan your vacation or weekend trip with our calendar of events and festivals happening across Florida.
Upcoming Florida Events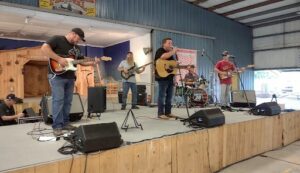 54th Annual Possum Festival – Wausau (August 4-5, 2023) is an event that celebrates the unique heritage and culture of the small town of Wausau. Possum Parade, possum stew, live music, dance, arts & crafts, 5K run, hog callin', rooster crowin' and cow lowin' contests. It's a great opportunity to experience the charm of a small-town gathering and learn about the community's history and traditions.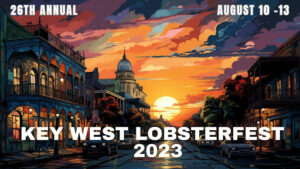 Key West Lobsterfest – Key West, (August 10-13, 2023) is an annual event that celebrates the opening of lobster season in the Florida Keys. The regular Florida spiny lobster season opens with a bang in the Florida Keys in typical Key West style. In addition to the fantastic food offerings, the festival usually includes live music performances, street parties, and various entertainment options. It's a lively and festive atmosphere that attracts both tourists and locals alike. Learn more about Key West Lobsterfest on their website.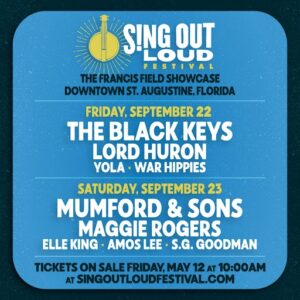 Sing Out Loud Music Festival, St. Augustine (September 20-23, 2023) is an annual event that celebrates live music. The festival, now in its fifth year, takes place at various venues around St. Augustine between during the month of September with more than a dozen concerts and events. This popular music festival features a diverse lineup of talented artists and bands from various genres, providing attendees with a memorable experience. View the concert list and details on the Sing Out Loud Festival website.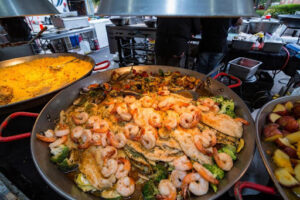 Pensacola Seafood Festival, Pensacola, (Sept. 29-Oct. 1, 2023) is an annual event held in downtown Pensacola, Florida. The festival features a variety of seafood dishes prepared by local restaurants and vendors, offering attendees the chance to indulge in fresh and delicious Gulf Coast seafood. This festival is a great opportunity to enjoy the Gulf Coast's culinary delights and local entertainment. Visit the Pensacola Seafood Festival website for more information.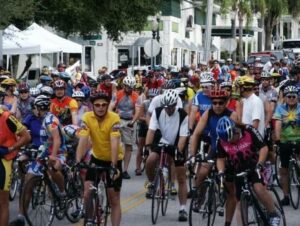 Mount Dora Bicycle Festival, Mount Dora, (Oct. 13-15, 2023) More than 1,000 bicyclists converge and participate in rural rides of varying length. It is Florida's oldest and largest bike festival. Find more information on the Cycle Mount Dora website.

McIntosh 1890s Festival, McIntosh, (Oct. 14, 2023) is a charming and nostalgic event that takes participants back in time to the late 1800s. The town's streets are transformed into a lively marketplace with vendors selling arts and crafts, antiques, handmade goods, and other items reminiscent of the 1890s. To learn more about the event, visit the McIntosh 1890s Festival website.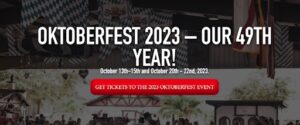 Oktoberfest, Lantana, (Oct. 13-15 and Oct. 21-22, 2023) is a traditional German festival that celebrates Bavarian culture with music, dancing, food, and, of course, beer. For tickets and other event details, visit the Oktoberfest Florida website.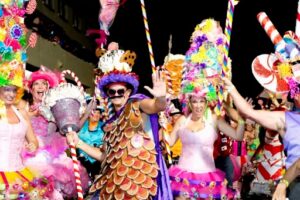 Key West Fantasy Fest, Key West, (Oct. 20-29, 2023) This famous and wild festival celebrates its 43rd anniversary in 2023. Please note that Fantasy Fest is an adult-themed event, and some of the costumes and activities may be provocative or risqué. If you plan to attend, it's essential to be respectful and considerate of others and to follow any rules and guidelines set by the event organizers. Visit the Key West Fantasy Fest website for more information.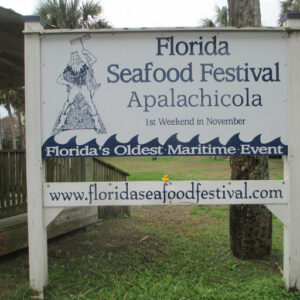 Florida Seafood Festival, Apalachicola (Nov. 4-5, 2023) is one of the oldest seafood festivals in Florida, dating back to 1963. It celebrates the rich seafood heritage and culture of the Gulf Coast region. You can expect to find everything from shrimp, oysters, and crab to fish prepared in various styles and served by local vendors and restaurants. In addition, it features live music, arts and crafts vendors, maritime exhibits, and fun activities for the whole family.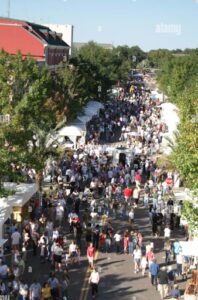 Downtown Gainesville Festival & Art Show, Gainesville, (Nov. 18 and 19, 2023) celebrates the arts and culture of the Gainesville community and beyond. The historic downtown streets are filled with live music, performing arts, the works of artists and an array of food, attracting 100,000 attendees. Visit the Gainesville Downtown Festival and Art Show website for more information.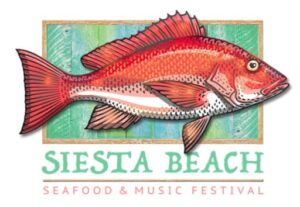 Siesta Beach Seafood & Music Festival, Sarasota (December 1-3, 2023) attendees can enjoy a wide array of freshly prepared seafood dishes, including shrimp, crab, oysters, fish, and more, all sourced from local and regional vendors. On the breaks between performances, enjoy shopping in a marketplace of fine arts, crafts, and select fine products and food items. Find additional information on the Paragon Festivals website.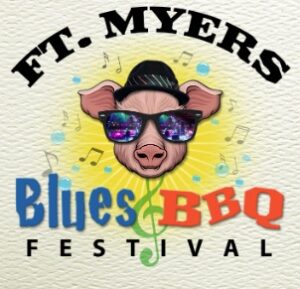 Ft. Myers Blues & BBQ Festival Fort Myers, Florida (December 8-10, 2023) – A unique 3-day music and food festival experience combining the love of Blues & Rock music talent, delicious BBQ & other food, beer & full liquor bars at the scenic waterfront of the Caloosahatchee River in downtown Fort Myers.