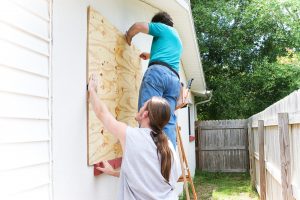 Are you looking for ways to begin prepping for hurricane season?
Hurricanes can have a devastating impact on areas where they land. In 2005, Hurricane Katrina caused $161 billion in damage and Hurricane Harvey (2017) was responsible for $125 billion worth of destruction.
One way to feel more confident when you are facing the threat of a hurricane in your community is by being prepared for it in advance.
Read on to learn 10 steps to take when prepping for hurricane season!
1. Know Your Evacuation Plan
An important hurricane procedure is knowing how to get away from one as quickly and safely as possible.
Today's technology allows us to learn about hurricanes well in advance of when they impact the towns where we live. You should have an evacuation plan in place long before you are ever put in the situation of needing to leave your community.
Are you familiar with the roads in your area that flood first? What are some of the major highways around your home? Where are gas stations located relative to these roads?
These are all important questions to consider so that when a hurricane is approaching, you can leave the area to stay safe!
2. Buy Non-Perishable Foods
Non-perishable foods can be crucial to your health and well-being in the event that a hurricane strikes your area.
By purchasing non-perishable foods in advance of a hurricane, you can have peace of mind that you will have something to eat if power is lost. This can be particularly important if you have no power for an extended period of time.
But what are some of the best non-perishable foods for you to buy?
Canned vegetables, dry rice and beans, peanut butter, and trail mix are all great options for you to have on hand in event of an emergency.
3. Check Your Insurance Coverage
Before a hurricane is ever a threat to your area you should ensure you have the proper insurance coverage to protect your home and valuables.
But what is the insurance coverage that you need?
Two of the most important insurance coverages to consider are the homeowner's insurance and flood insurance. Your homeowner's insurance should have specific coverage for hurricane and wind damage.
You should also check to see how your insurance coverage works to cover your personal belongings. Do you have high enough insurance limits to cover damage to your home or the total loss of items inside?
Don't wait until you hear that a hurricane is on its way to check on your insurance coverage.
4. Keep a Reserve of Bottled Water
You should keep a large amount of bottled water on hand at your home before a hurricane.
When a hurricane is approaching, bottled water is one of the first things that leave the shelf at stores. But how much water do you need for you and your family? What about your pets?
Use this calculator to determine the amount you need to ensure you have enough for your family.
5. Copy Your Important Documents
Your important documents should always be kept in a safe place. Oftentimes, that safe place is located somewhere in your home.
To be on the safe side, you should keep copies of your important documents with you during a hurricane. In fact, it's also a good idea to keep an electronic copy of these important documents on a computer or hard drive.
Some of the important documents you should have copies of includes your driver's license, Social Security card, passport, and health insurance cards.
If you don't keep copies of these documents, you are at risk of damaging or losing the one and only copy you have of them – the originals.
6. Purchase a Generator
A generator can be an important system for you to have on hand when you are going through a hurricane.
During the inclement weather leading up to a hurricane, or long after one passes through, you can be without power or hot water. But with a generator connected to your home, you can keep the lights on and hot water in your showers.
But be sure to remember that if you have a generator that is gas-powered that you keep enough gas on hand to run the generator for an extended period of time. Before a hurricane hits, gasoline can be in scarce supply as people gas up before beginning an evacuation.
7. Keep Extra Batteries at Home
Extra batteries are an important item to keep in your home in event that you are without power for an extended period of time.
Batteries of all sizes should be kept in different rooms in your home, along with flashlights.
Be sure to check your batteries before a hurricane comes so that you can be sure that your batteries have not expired.
8. Determine Storage Needs
One of the most dangerous parts of a hurricane are the sustained wind gusts that can occur before, during, and after the hurricane leaves your area.
Besides causing damage to your home, strong winds can pick up loose objects around your home and become dangerous projectiles.
You should walk around your home before hurricane season to make a list of the loose items that you need to bring into the house or garage. This will make collecting them before a hurricane a much easier process.
9. Don't Forget Your Pets
Ensuring you and your family have plenty of food and water for a hurricane isn't enough!
Don't forget about your pets. They will also need to have enough treats, food, and water to survive during a hurricane and afterward too.
Besides food and water, you should also be sure you have extra leashes and a bed so that your pet can stay comfortable whether they are at home or in another place.
10. Create a Checklist
Your hurricane preparedness should include creating a checklist of the things that you need to do to be ready.
Begin making your list by considering the timeline of when you should perform an activity. For tasks such as copying documents and checking on insurance coverage, these should take place months before a hurricane comes.
Other tasks will be things that you buy just before hurricane season begins, such as batteries, non-perishable foods, and extra waters.
By having a checklist of things to do before a hurricane comes, you will be confident you are ready when one arrives.
Wrapping Up: The Importance of Prepping for Hurricane Season
The importance of prepping for hurricane season cannot be overstated.
Your number one priority when a hurricane hits should be for the safety of your family and loved ones. But by being prepared for a hurricane before it hits, you can protect yourselves and your property in the most effective way.
Are you interested in learning more about insurance coverage for your home or office?
Contact the professionals at HH Insurance to learn more about your options and how we can help you prepare for a hurricane!